At Cenitex, our Social Procurement Strategy is a vital part of how we are working to change procurement for the better.
It's an opportunity to engage with the community, our customers and our suppliers to bring to life our strategy and values through procurement activities and delivery of services.
Our Social Procurement Strategy aligns to the fifth strategic program in the 1-3-5 strategy, 'the right culture'.
We are committing and delivering on procurement processes that deliver better social and sustainable outcomes for the State of Victoria, its people and the environment.
We're not doing it because we must. We're doing this because it is the right thing to do.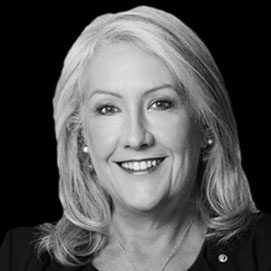 What is social procurement?
Social Procurement is when organisations use their buying power to generate social value above and beyond the value of the goods, services or construction being procured.
In response to the Victorian Government's Social Procurement Framework (SPF), Cenitex has developed its inaugural Social Procurement Strategy.
Cenitex's priority objectives under the framework are:
opportunities for Victorian Aboriginal people;
women's equality and safety; and
environmentally sustainable outputs.
In support of our SPF objectives, Cenitex commits to working with suppliers with the industry experience, knowledge and capability needed to deliver goods and services that reflect the diversity of our Victorian Government customers and the Victorian communities we all serve. Cenitex recognizes that an inclusive supply chain directly supports participation by all in both the sustainability and growth of Victoria's economy.
The right culture
The objectives of the SPF align with our aspirations to develop 'the right culture', one of the five strategic programs in our 1-3-5 Corporate Strategy.
Our desired cultural traits such as inclusiveness, customer commitment and positivity will be developed through this strategic program and can be further strengthened via social procurement opportunities that promote:
diversity, equity and inclusiveness in our supply chain;
support of our customers across the whole of Victoria; including regional communities; and
strong engagement with our customers and the Victorian community to overcome barriers, challenges and setbacks.